Vasileios A. Kontogeorgakos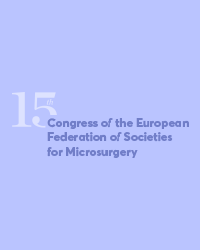 I received the Medical Degree from the University from Ioannina, and completed a 6-year Orthopaedic residency program at the Department of Orthopaedic Surgery, Ioannina University, Greece (2007). In 2007, I submitted my Doctoral thesis at the University of Ioannina. I received a scholarship from the Hellenic Orthopaedic Surgery Association (2007) and an International Traveling Fellowship from the American Society for Surgery of the Hand (ASSH-2011) and was trained in the field of adult and children Orthopaedic Oncology and Hand Surgery at the DUKE Medical Center NC USA, Harvard Children's Hospital Boston, Brown University USA, Shriner Hospital of Children, Philadelphia USA, Institute Orthopedico Rizzoli Bologna Italy, Institute di Tumori, Milan Italy. I served as an Attending Orthopaedic Surgeon (2009-2013) at the Department of Orthopaedic Surgery Hospital of Volos and University Hospital of Larissa, Thessaly, Greece. In 2013, I was elected as Lecturer at the Medical School of the National and Kapodistrian University of Athens, Greece and as Assistant Professor of Orthopaedic Surgery in 2015.
Founding member of the Hellenic Group of Sarcomas and Rare Tumors. I served as President of the Hellenic Society for Surgery of the Hand 2016-2017 and I am regional Editor of the Journal Hand Surgery GO.