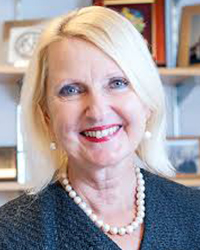 MD, PhD, DSc
Dr. Siemionow, a world-renowned scientist and microsurgeon, is Professor of Orthopedics and Director of Microsurgery Research at The University of Illinois at Chicago. She specializes in microsurgery, hand surgery, peripheral nerve surgery, transplantation, and microsurgery research.  She is pioneering development of new chimeric cell technology for minimal immunosuppression in transplantation and cell based therapies for enhancement of nerve regeneration and treatment of Duchenne muscular dystrophy.
Dr. Siemionow  is the Past President of  of the American Society for Reconstructive Transplantation , the International Hand and Composite Tissue Allotransplantation Society and the American Society for Peripheral Nerve.  Additionally, she is a member of the academic-industry team, Warrior Restoration Consortium,  and a Project leader of  the  Vascularized Composite Allotransplantation (VCA), focusing on the development of novel chimeric cell-based therapies for tolerance induction in VCA transplantation  and composite tissue regeneration under the Armed Forces Institute for Regenerative Medicine .
She has received numerous honors, including high praise as Principal Investigator for the world's first, her Composite Facial Allograft Transplantation protocol; in 2008, she led the team that performed the first near-total face transplantation in the United States.  Author of more than 330 scientific publications, she twice has been honored with the James Barrett Brown Award for the best publication in a plastic surgery journal, and earned the Folkert Belzer Award in Transplantation for her work on transplantation and tolerance, the Casimir Funk National Science Award and many other honors.