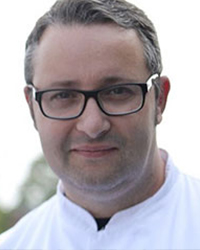 Born 12.03.1975 Romania
Medical School – UMF V. Babes Timisoara
PhD Title University of Heidelberg, Germany
Training Plastic & Reconstructive Surgery in Germany, Italy & Romania
Former Associate Prof, Dept Vascular Surgery and Reconstructive Microsurgery, UMF V. Babes Timisoara, under Prof. Ionac.
Currently (since 2015) Chief of Plastic and Reconstructive Surgery, Dept. Plastic, Reconstructive and Hand Surgery, Evangelisches Krankenhaus Oldenburg, Germany.