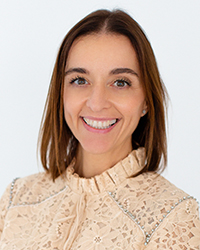 Gemma Pons MD, PhD is a Consultant Plastic Surgeon and Head of the Microsurgery Unit of the Department of Plastic and Reconstructive Surgery at Hospital de Sant Pau, Barcelona, Spain. She was graduated from medical school of Universitat de Barcelona in 1997. She undertook her training in Barcelona and completed abroad: Belgium, US and Japan.
As an accomplished clinician, her expertise focuses on breast reconstruction, lymphedema surgery and supermicrosurgery.
Author and co-author of multiple articles and book chapters and presents her work internationally. She is actively involved in teaching both at undergraduate and post-graduate level.