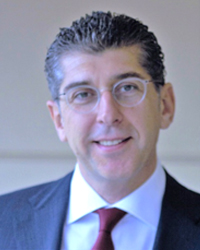 Dimitrios Dionysiou, MD graduated from the Medical School of Alexandroupolis, Greece in 1996. He specialized as Plastic Surgeon in the Department of Plastic Surgery of Aristotle University of Thessaloniki and at hospitals in Great Britain. He was awarded as a Board Certified Plastic Surgeon in 2007.
Upon being awarded his specialty, he had been trained and subspecialized in Reconstructive microsurgery and in Lymphatic surgery.
Dr. Dionysiou is a faculty member of the Aristotle University of Thessaloniki Medical School since 2012, and currently holds the position of Associate Professor of Plastic and Reconstructive Surgery. In 2015 he received the postgraduate title: "Postgraduate training in lymphatic diseases for medical doctors" from the European School of Lymphatic Diseases. From Feb2017 till Feb2018 he was serving as Visiting Professor at Stanford University, USA.
Within the framework of his continuing scientific training, he has attended numerous educational seminars and conferences, both in Greece and abroad, where he presented a significant number of scientific papers, and also edited and authored in many medical books and chapters related to microsurgery and lymphedema.
He is a member of many scientific societies, and since 2015 he is an active member of the European Association of Plastic Surgeons (EURAPS). In recent years he has been elected as Board Member of the Greek Lymphogy Society, elected President of the Hellenic Society of Reconstructive Microsurgery for 2020, and EURAPS Research Council Local Host for 2020 in Athens.