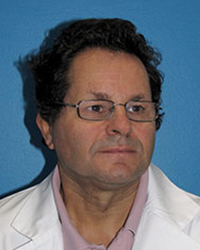 Position:
Ass. prof. Albin Stritar, MD, PhD
Head of Burns Unit, Consultant
Department of Plastic Reconstructive Surgery
University Medical Centre Ljubljana
Specialized areas
A member of hand team, microsurgical team, lymphoedema team and burns team.
Education
I finished primary and grammar school in Ljubljana.
I started studying medicine at The Medical Faculty in Ljubljana in academic year 1973/74 and finished it in 1979.
After having served army 1980/81 I went through a period of probation and passed the state exam in 1982.
I participated in numerous professional trainings. In 1978 I went through a one-month period of student practice in Hospital in Geneva. Within my work in the field of general medicine I took courses from EKG, reanimation and a hypertension.
Specialization
I started a general surgery specialisation in 1984 and finished it 1991.
I also took a post-gradual course for young surgeons in 1988/89 and plastic surgery courses in 1985, 87 and 89 in Ljubljana. I spent 3 months fellowship in Montpellier at the department for traumathology and orthopaedics. I took a course under the title of The Use of expanders in Plastic and Reconstructive surgery in Marseilles, a course of a hand osteosynthesis in Davos and a course of Reconstructive and Plastic Surgery in Oncology in Venice. In 1996 I finished my research master thesis. In 2002 I had completed my PhD degree of an experimental research. I have finished my plastic surgery education with final exam in 2003.
I also participated in a large number of scientific meetings in Slovenia and abroad, including burns, hand, microsurgery, general plastic surgery and aesthetic surgery.
Spoken languages
Croatian, English, French, Italian, Serbian, Slovene.
Years of experience: 35
Professional experience – employment(s)
I had been employed in a Health service as general practitioner until 1985.
In 1996/97 I was employed for one year and improved my knowledge at The Department for Plastic and Reconstructive Surgery in Chester (GB).
Then I started to work in the University Clinical Centre Ljubljana on the Clinic for Plastic Surgery and Burns. I specialized in 1991 and since then I work as a specialist of general surgery on the Clinic for Plastic Surgery and Burns in Ljubljana. I am a member of microsurgical team and burns team.
In 2001 I was named to be a head of the Burn unit in the University Clinical Centre Ljubljana.
Membership(s)
I am a member of Croatian and Slovenian Association for plastic, hand surgery and burns. I am also member of EBA, MBC – representative for Slovenia, FSRM – representative for Slovenia and member of BAPRAS and FIS.